We are a group of local residents from all walks of life who run projects to increase our personal and planetary happiness in the areas of:
Recycling
Transportation
Food
Nature Conservation
Political influence
Energy
Education
Local Economy
See the What We're Doing tab for more information
JOIN US!
Support something you care about
Invites to regular social events
Inspiring talks, films and events
A chance to book events before they open to the public
Regular updates on existing projects
The opportunity to get stuck in at whatever level suits you!
saturday 23rd March. Family Foraging and Wild Cooking workshop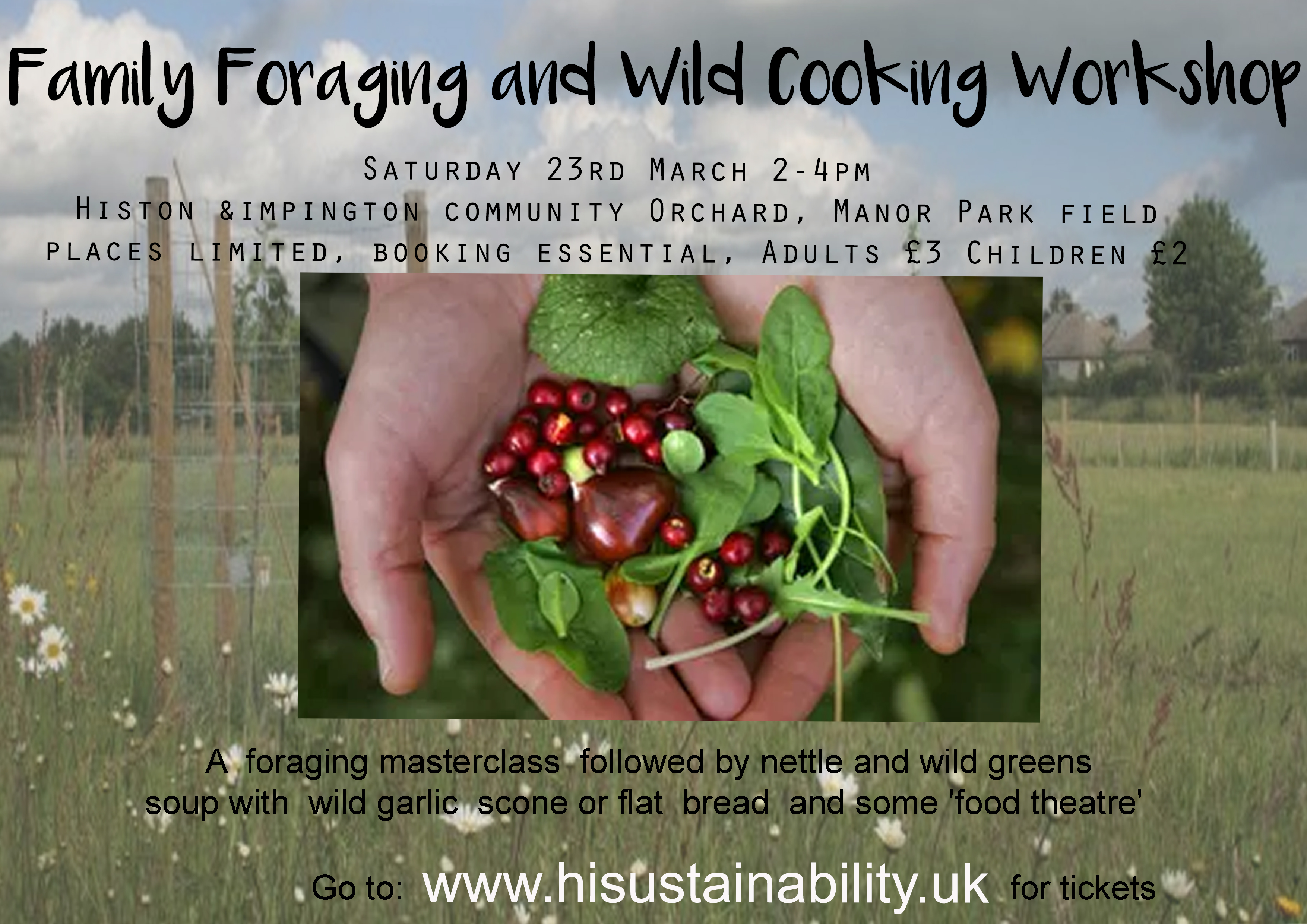 This session is now fully booked
Become a member and get priority booking at the next event!
Visit to amey Recycling Centre Wednesday 10th April 10-12
Join other members of HI Sustainability on a midweek visit to Amey Recycling Centre where Education Officer Jon Crisp will explain what happens to the contents of our blue and green bins and take us on a tour of the site. Places limited to 16. Please book your place here:
https://goo.gl/forms/ZQCGSvcGZ7JWNgyc2
We're hoping to go in as few cars as possible so please use the form to say if you would be happy to lift share. If you've any queries, email Siobhan on Siobhan.mellon@gmail.com.
11th May 2019. Green Spaces trail
As part of Mental Health Week, we want to shout about the green gems in our community and celebrate how they enrich our lives and improve our physical and mental health. This trail will get you moving, thinking and enjoying what your village has to offer.
For more details see EVENTS tab