We are a group of local residents from all walks of life who run projects to increase our personal and planetary happiness in the areas of:
Recycling
Transportation
Food
Nature Conservation
Political influence
Energy
Education
Local Economy
See the What We're Doing tab for more information
JOIN US!
Support something you care about
Invites to regular social events
Inspiring talks, films and events
A chance to book events before they open to the public
Regular updates on existing projects
The opportunity to get stuck in at whatever level suits you!
Wednesday 15th may. Extinction Rebellion talk and q&a. st Andrew's centre 7.30-9pm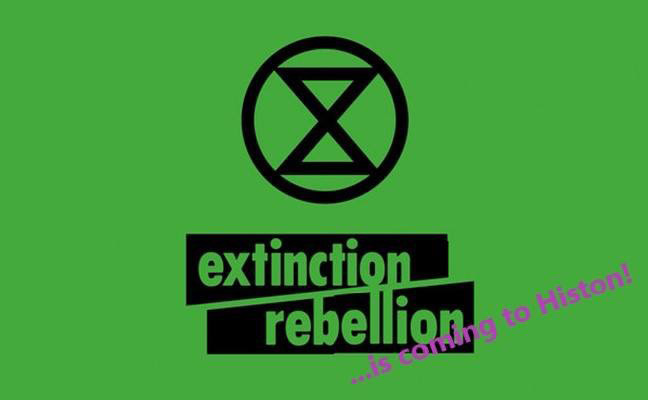 The Histon and Impington Sustainability Group have invited some XR representatives to come and speak to us about the campaign and plans for the future. There will be plenty of time for questions and conversations. Everybody is welcome, a free event.
PLANNING FOR A ZERO CARBON H&I (EXACT DATE TBC END JUNE/EARLY JULY)
Come and get involved with HI Sus Group at whatever level suits you. What matters most to you, what would you like us to work towards?
HISus Social evening of 13th July.
Details in the next newsletter

Histon and Impington's first Swish
(clothes swap party)
Sat 5th Oct, 11am
St Andrew's Centre, School Hill, Histon
Sharing and swapping are super sociable ways of reducing both your waste and carbon footprints and are becoming very popular throughout Cambridgeshire. Simply drop off clothes, accessories and shoes you no longer want and choose some 'new to you' ones that you do! More details to follow.
For more details see EVENTS tab